By Olde Wood Limited
Building and renovating your home is an exciting time filled with many decisions. Whether it is deciding on what color to paint the walls or which coffee table fits the space best, the product that elevates the project is almost always chosen. This thought process should also remain true for your hardwood floors… but how do you know which wood floor to choose?
Luxury Wood Floors
Several factors contribute to a wood floor being truly luxurious. From manufacturing all the way to the finishing touches, every detail matters and is reflected in the final project.
One of the first and most prominent features that make certain wood floors luxurious is long lines. These boards exemplify the beautiful lengths of the trees and wooden structures that once stood tall, creating a look that seamlessly flows from room to room.
Another characteristic that cannot be missed is the wide board widths. Highlighting the beautiful and natural grain patterns provides a stunning look that is often overlooked with narrow boards. Spreading widely across the room, these boards create an illusion of openness in every space.
Durability and longevity do not come into question with luxury wood floors. From the beginning, mature trees and wooden structures proved their ability to stand the test of time and will continue to do so in your home. These floors will show off their beauty and become the talking point of your living area for decades to come.
The ability these floors have to fit all your design needs through endless customization capabilities is remarkable in and of itself. From your choice of common or rare species to solid or engineered platforms and your choice of finish to installation design, a floor that is already unique will unquestionably become your own. Regardless of your choices throughout the process, you are sure to receive a floor that is truly breathtaking.
Lastly, attributes that simply cannot be overlooked are the integrity and authenticity of luxury wood flooring. Sourced from mature trees or aged wooden structures, these boards showcase the effects of Mother Nature's natural beauty. Then, through revolutionary machinery and expert craftsmanship, Olde Wood Limited ensures only the finest wood is placed in your home.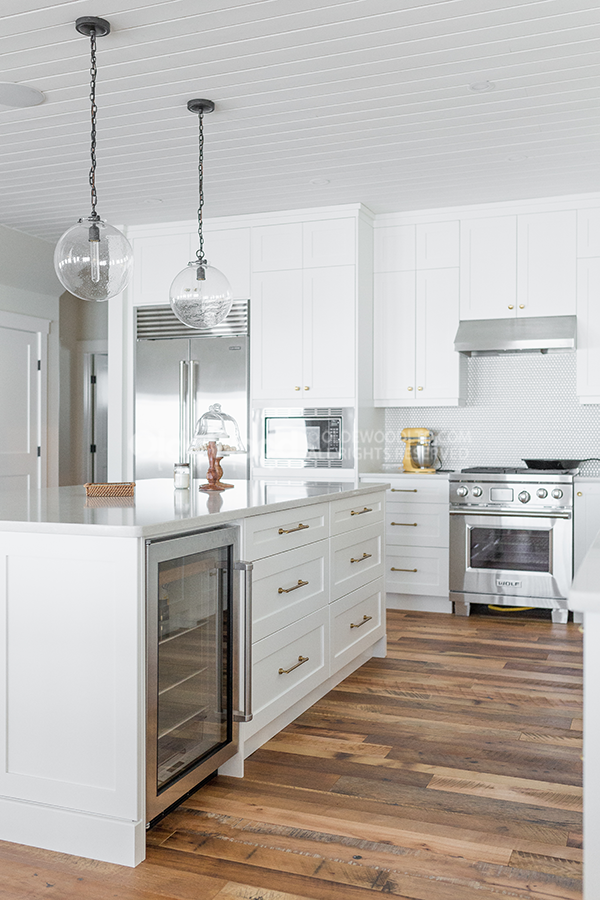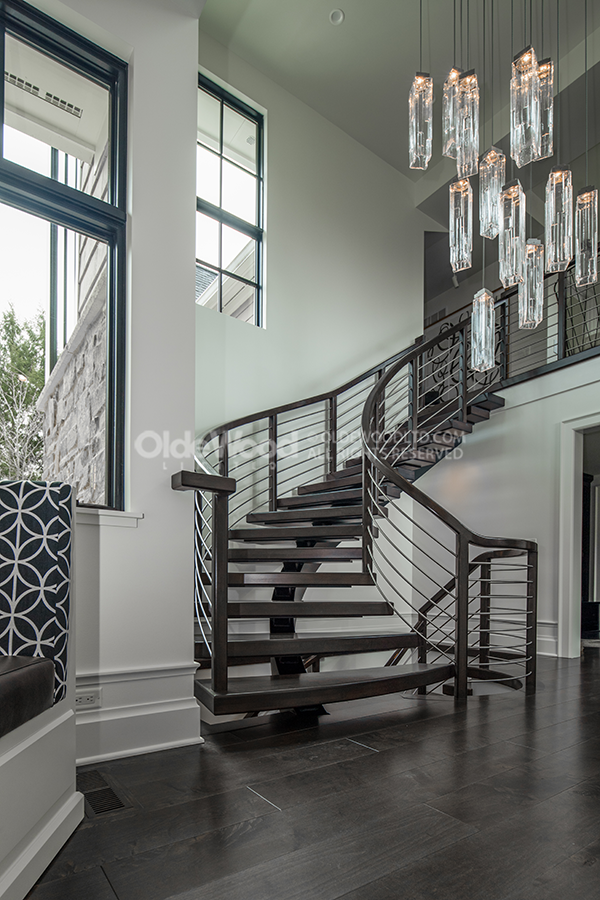 Now that you know some of the features of luxury wood flooring, you understand why installing these floors is essential for your next project. Long lines, wide boards, customization, durability and authenticity all come together in one wood floor to create something awe-inspiring and sure to satisfy all your design expectations. Luxury wood flooring's unwavering ability to elevate any room is something that cannot be ignored.
Quality wood floors are here to stay but flooring trends will come and go. That is why Olde Wood Limited's ongoing commitment is to manufacture the most sought-after lines of traditional, antique reclaimed, and domestic hardwood flooring available to today's residential and commercial markets. This makes the decision on what luxury wood floor to choose that much easier.
This sponsored article was provided by Olde Wood Limited. To learn more about Olde Wood Limited, visit oldewoodltd.com or call 866.208.9663.