All wood floors require finish, which protects against everyday wear and tear. It is important to consider what type of wear your floors will experience based on your lifestyle. A wood flooring specialist can help guide you in determining which finish will work best.
SURFACE FINISHES OR PENETRATING FINISHES
Surface finishes are film-forming finishes that remain on the surface of the wood to form a protective coating. There are several types of surface finishes available.
Water-based finishes are normally clear, very durable, and dry quickly.
Oil-based finishes are amber in color and are very durable.
Moisture-cured finishes clear to amber in color, extremely durable and are more moisture-resistant than other surface finishes.
Conversion varnish finishes are clear to slightly amber in color and are extremely durable.
Wood floor wax hardens on the wood to form a penetrating protective seal, which will appear low luster and amber in color. They are durable but require a more-frequent maintenance schedule.
UV-cured finishes are normally water-based finishes that are cured instantly using ultraviolet light. These finishes may be site-applied or applied during the manufacturing process.
Aluminum oxide finishes are applied during the manufacturing process. These finishes are extremely durable.
Penetrating finishes include natural oil finishes, which can be penetrating oils or hard wax oil finishes. They penetrate the pores of the wood, hardening to achieve a durable, long-lasting finish.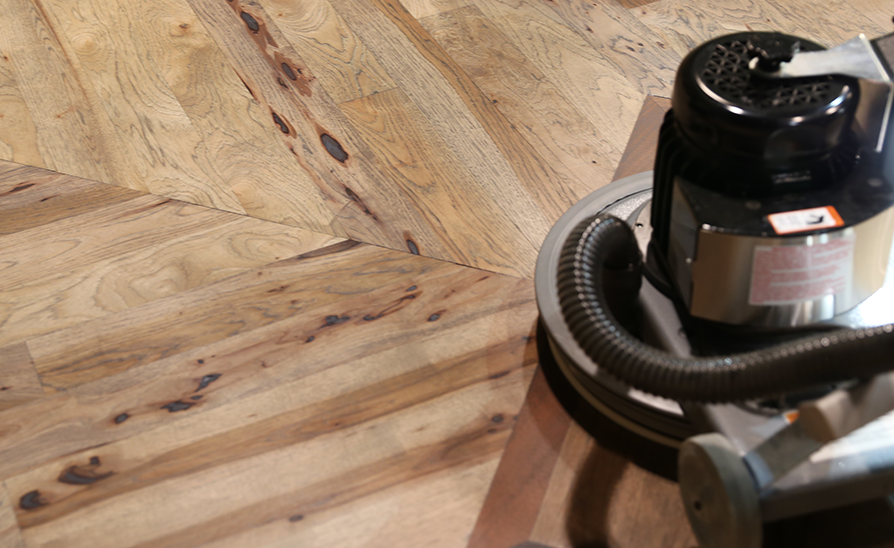 FACTORY-FINISHED OR SITE-FINISHED
With factory-finished wood floors, the finish and color are applied at the factory, long before it reaches your home. You will be able to walk on the floors immediately after installation.
A site finish is applied at the job site, in the room where the flooring is being installed. This offers the most customization, with an unlimited palette of color and finish options, but also requires drying time during which you will not be able to walk on the floor.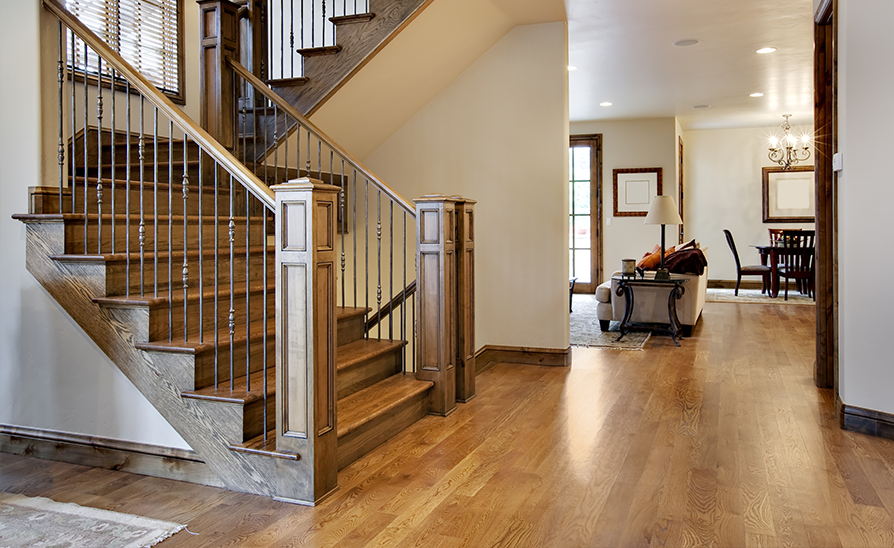 The sheen of your wood floor finish is a matter of personal preference and lifestyle.
Gloss finishes offer the most shine and reflect the most light. Semi-gloss finishes offer some shine and reflect some light. Satin finishes offer less light reflection. Matte finishes offer the least shine and reflect the least light.
The less sheen, the less you will notice small scratches and other normal wear.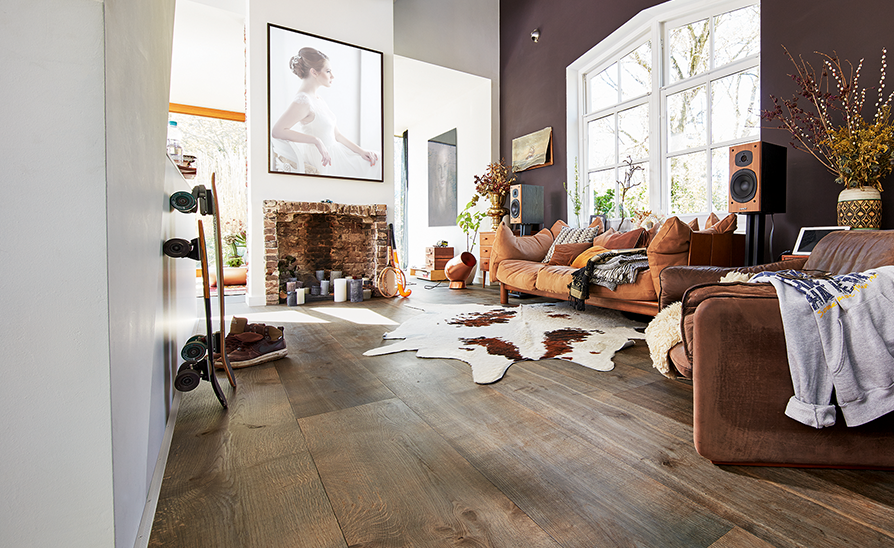 The natural colors of wood are often highlighted within each wood floor. These natural colors may be toned up or down to create darker or lighter versions of the wood itself.
With the help of stains and a variety of color recipes, the color options for your floors are endless.